Sample Boudin From Across Louisiana at this
Family-Friendly Event!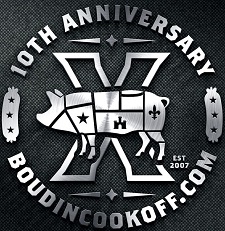 As Always:
Free Fun Jumps, Free Face Painting, Boudin Eating Contest, Free Games w/ Prizes, Free Entertainment, Unique Photo Opportunities, Free Ice Cream Sandwiches (from Hospice of Acadiana)
!!NEW!! -- 2017 10th Anniversary Celebration-- !!NEW!!
BOUDIN BALL EATING CONTEST (the one and only)
WIN FREE BOUDIN FOR A YEAR
CAJUN MICROWAVE PIG ROAST & SAMPLING
OFFICIAL BOUDIN COOK-OFF HAND PIE UNVEILING (from Acadian Slice)



The sample tickets (also good for drinks) are 8 for $5..